Volkswagen Electric Concept Vehicles
Volkswagen Electric Concepts
With the popularity of electric vehicles (EVs) rising, it's only natural that automakers would work toward expanding their selection of these in-demand cars. Volkswagen holds innovation near and dear to their brand, and they've responded with a slate of intriguing electric concept vehicles: the ID. Space Vizzion, ID.4, and ID. Buzz. Based on manufacturer and EPA estimates, these three electric concepts may deliver precedent-setting range off a single charge. They may not look like your typical car, but isn't that what innovation is all about? Let's see what each of these EV concepts will bring to the segment should they end up in production.
---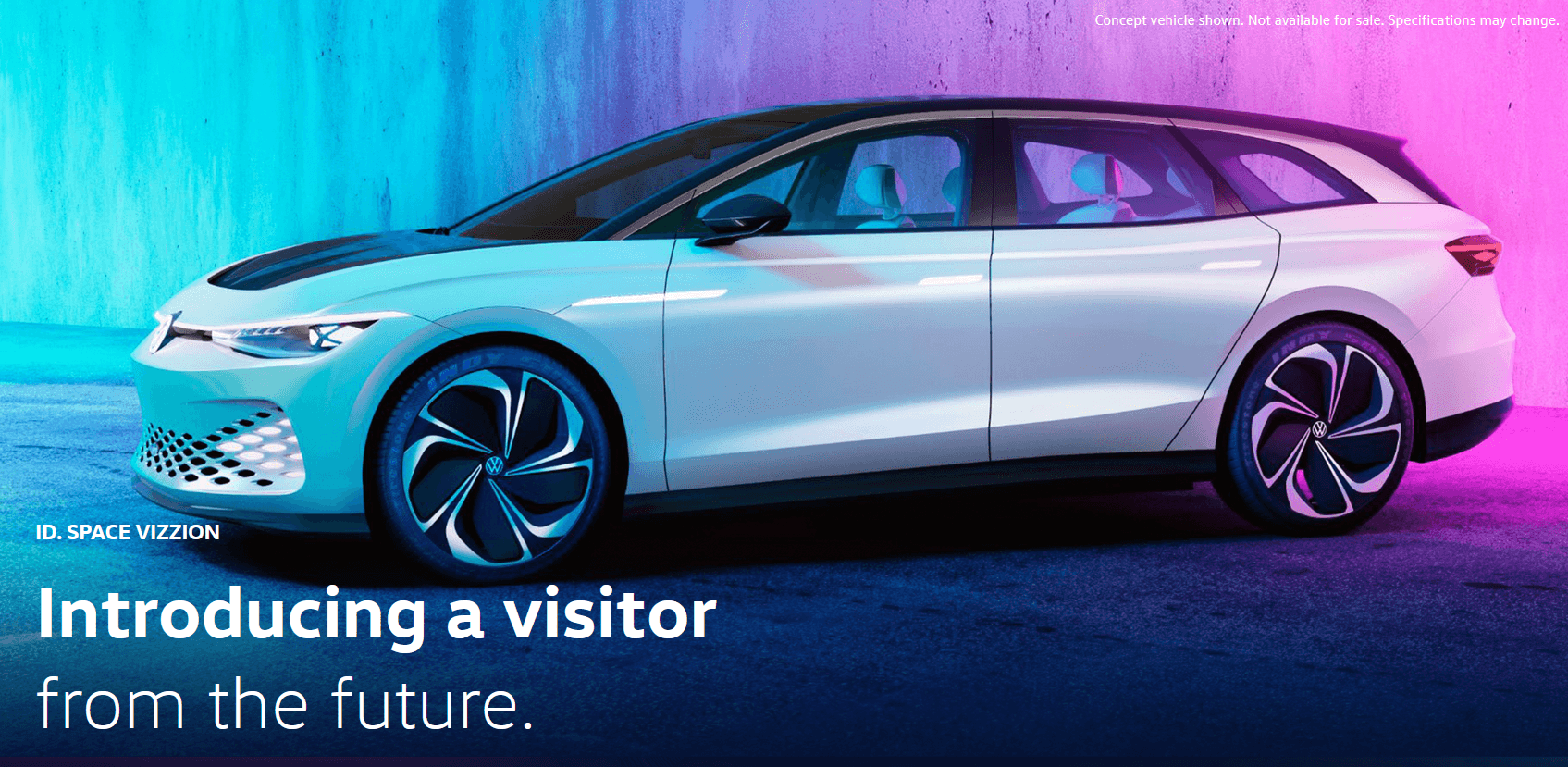 ID. Space Vizzion
What does it take to create the true car of the future? Sleek aerodynamics, top-notch comfort, intelligent technologies, and performance that's both powerful and efficient are all in the mix. With the ID. Space Vizzion Concept, each of these facets has been taken into consideration. To give you some context, the ID. Space Vizzion is nearly as long as the all-new Atlas Cross Sport, but it sits about 8 inches lower at the roofline. Plus, it has animated headlights that look like eyes opening and closing, which might give you the impression that the car is actually alive. Inside, there's an unusually large (15.6 inches) touchscreen surrounded by state-of-the-art technology, in a cabin designed for comfort. On the performance front, the ID. Space Vizzion is expected to sprint from zero to 60 mph in a mere 5 seconds.
---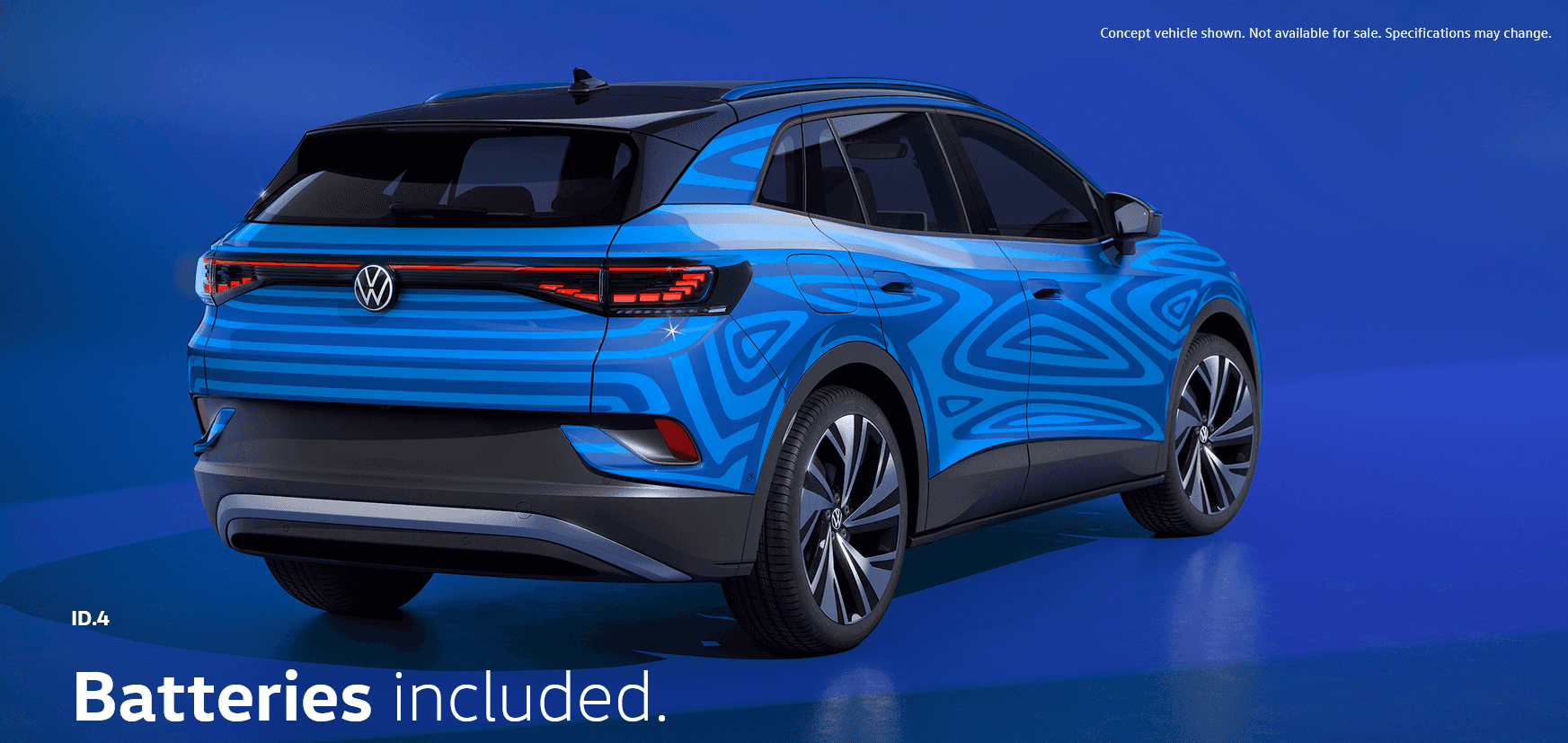 ID.4
We think this Volkswagen EV concept is really the one to keep your eye on. With its high-performing anticipated top track speeds and ultra-quick DC fast charging, the ID.4 Concept promises consistent excitement. Design-wise, it looks the most like a present-day crossover. It flaunts familiar sleek lines, although the interior is where things start to look like something straight out of a Star Wars film: there's a relatively massive touchscreen with a voice-command infotainment tablet. If this vehicle goes past the concept stage, it's expected to have a rear-wheel drivetrain, with a powerful all-wheel drive version potentially available (probably a few months after launch). According to preliminary manufacturer estimates, the ID.4 is expected to yield more than 250 miles of range.
---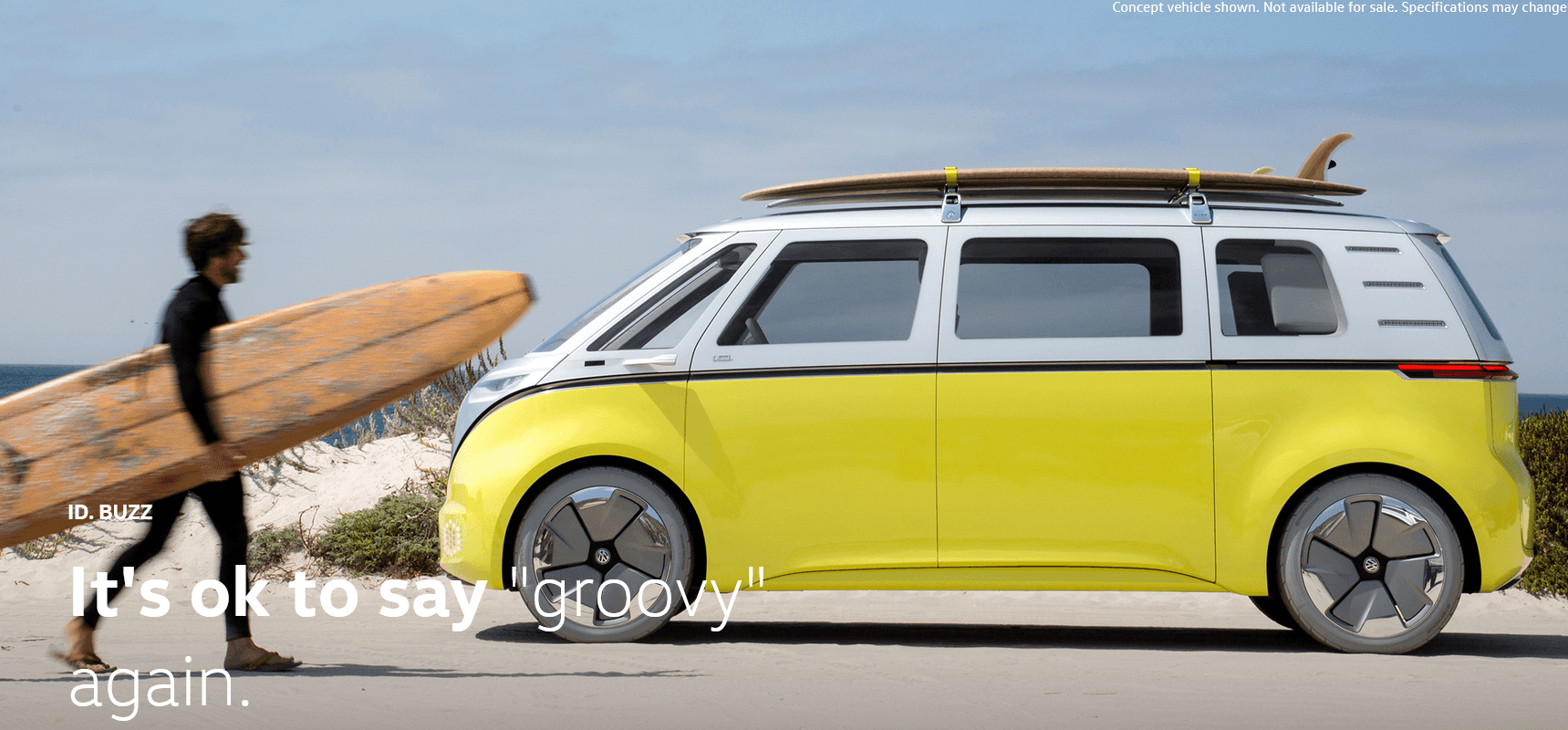 ID.Buzz
It's official: the VW Bus is back, but this time, it has a plug. The ID. Buzz, as it's cleverly called, should go on sale in the U.S. at some point in 2022. With a look that pays homage to the original Type 2 Microbus, it's expected to see a flurry of interest from retro-minded drivers and 21st-century hippies. The front V in the bodywork harkens to its predecessor, but the ID. Buzz will incorporate a novel light strip all around its body for a wholly unique look. Plus, the original Bus that came out in 1950 only produced 30 hp, but the ID. Buzz will generate a brawny 369 hp from its two electric motors (positioned at each axle). The 11-kWh battery pack, also located in the chassis floor, will allow for approximately 300 miles of electric range. Better still, the fast-charge system promises to bring the battery to nearly 80% capacity in 30 minutes.