Volkswagen ID.Buzz for Sale in West Warwick, RI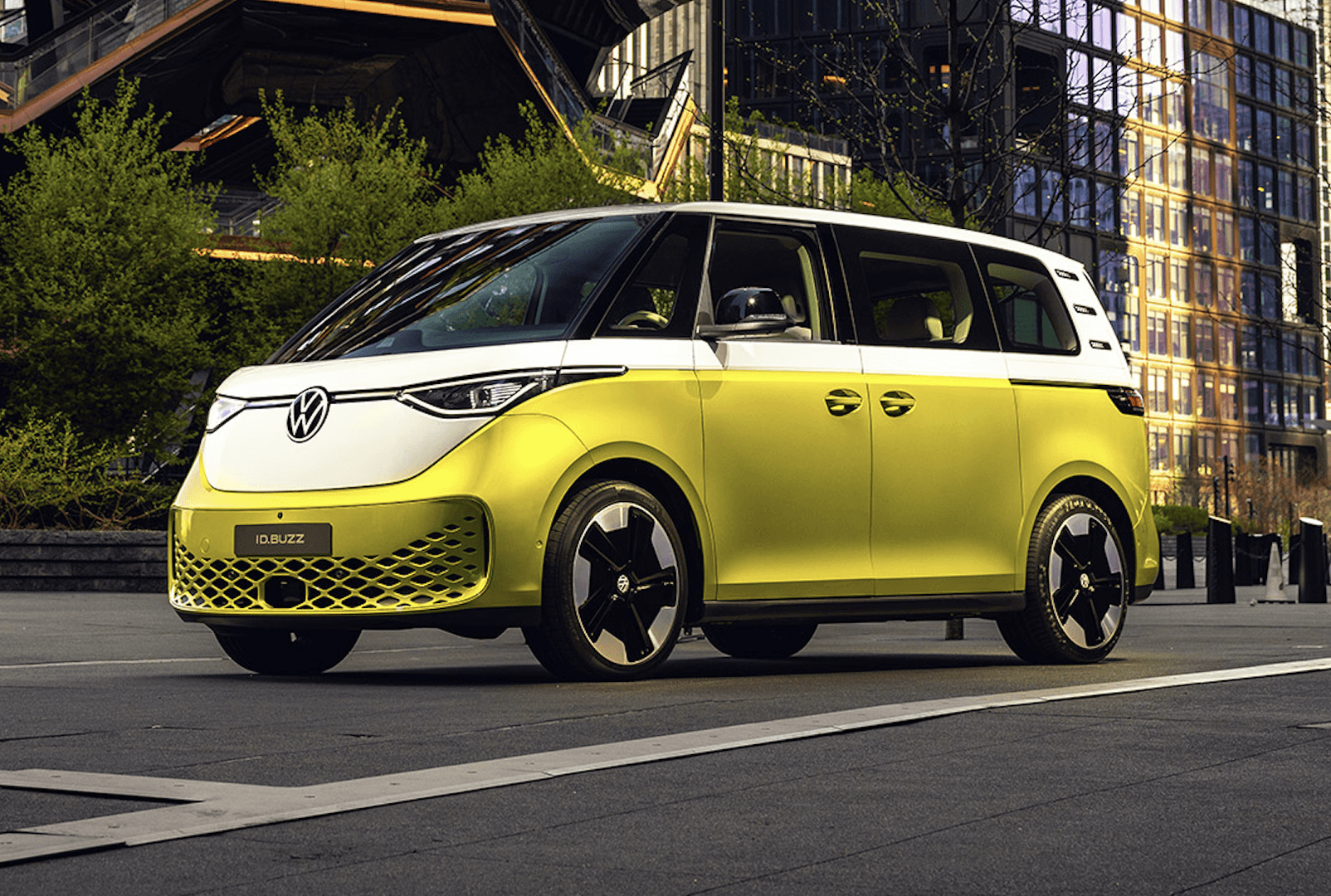 Overview
Volkswagen is intent on moving toward a more sustainable and efficient future, and if the upcoming ID.Buzz electric minibus is any indication, they'll succeed in this endeavor. The VW Microbus became a hit back in the 1950s, and the ID.Buzz is just the next evolution of this iconic vessel. Unlike the original Type 2 Microbus, though, the new ID.Buzz will embrace a fully digital interior, flexible connectivity solutions, and several USB-C ports for rapid device charging. Despite its allocation of cutting-edge features, the ID.Buzz hasn't shirked its heritage since it commemorates the Type 2 Microbus by sporting an overall retro aesthetic. The ID.Buzz is still a way off from arriving in showrooms, but we have plenty of exciting details to present ahead of its release.
Efficiency Meets Power
The ID.Buzz will ride on Volkswagen's Modular Electric Drive (MEB) platform, which is currently in use by the ID.4 crossover. Its standard powertrain will consist of a single, rear-mounted electric motor that produces 201 hp and 229 lb.-ft. of torque, but an available dual-motor all-wheel drive setup will be optional. In the European model, the ID.Buzz will get an 82-kWh battery pack. As of this writing, we don't yet know whether the North American model will use the same battery (chances are that it will). Manufacturer estimates put the vehicle's driving range at around 270 miles. When it's plugged into a DC fast charger, the ID.Buzz should achieve a full charge in approximately 30 minutes. With the We Connect mobile app, you'll be able to stay in touch with your ID.Buzz by monitoring its charging status.
Interior Technologies
The ID.Buzz is innovative in more ways than one. According to Jozef Kabaň, Head of Volkswagen Design, the model was developed as "a digital living room or office," with an abundance of connectivity features, including three standard 45-watt USB-C ports, a wireless device charger, and fully digital instrumentation. That includes the 5.3-inch Digital Cockpit (the 12-inch Discover Pro unit will be optional) and a 10-inch central touchscreen infotainment system with built-in navigation and wireless Apple CarPlay and Android Auto. That system will also be controlled via the Hello ID. natural voice control software, which can recognize free-form questions and allow itself to be interrupted.
Two touch panels located beneath the display screen will allow ID.Buzz occupants to control vehicle functions such as audio, temperature, driver assistance, and gear selection. Another novel feature it will have is the ID.Light, a narrow light strip running across the bottom of the windshield that communicates with the driver using distinct light pulses. For instance, the light will shine if the vehicle is being charged, flash in the direction you need to turn (as informed by the navigation system), and tell you when to hit the brakes (in this case, ID.Light will glow red).
An Intuitive and Functional Cabin
In addition to the ID.Buzz's ample technology, it will be well outfitted with comforts and conveniences. The vehicle's high dash panel has been configured to match the elevated position of the sustainably sourced front seats. Combined with an array of large windows, this helps to maximize all-around visibility. The front seats will also support standard inner armrests, with outside armrests being supplied in the higher-cost trims. The ID.Buzz will even be available with what VW calls the Buzz Box, a removable storage compartment that can be installed between the front seats.